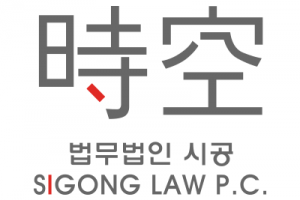 Sigong Law P.C. ("Sigong Law") is a full service law firm whose practice areas cover, among others, mergers and acquisitions, corporate law, foreign investment, joint venture, labor, real estate, taxation, intellectual property, telecommunications, fair trade, bankruptcy, international transactions, and commercial litigation.
Today's Korean society, which is rapidly becoming global and highly specialized, requires top quality legal services based on vast legal knowledge and experience and keen international sense.  To meet such requirement, the members of our firm who have practiced law in corporate and other areas of law for domestic and cross-border transactions endeavor to establish exceptional knowledge base and specialty in their respective practice areas.
As the world industry is becoming globalized and professionalized, our members who have practiced both corporate and non-corporate settings dealing with domestic and international transactions at major law firms, endeavor to provide top quality legal services based on our own expansive legal knowledge, experience and keen international sense.
Sigong Law is committed to serving its clients by focusing on four key principles:
Expansive legal service across all areas of laws  Maximize clients' profits and minimize fees
One lawyer to one client and multilingual service (English and Chinese) to maximize efficiency of communicating with clients
International legal services (Australia/New Zealand, China, Hong Kong, Taiwan, South Asia, Europe, United States and United Kingdom)
In order to achieve its goal of reaching the highest level of client satisfaction, Sigong Law promises to constantly pursue offering the best legal services.