2003     The Ohio State University Moritz College of Law, Juris Doctor (J.D.)
1999     Ewha Womans University, Bachelor of Arts (B.A.) in Sociology
2011-Present     SIGONG LAW
FOREIGN COUNSEL – principal areas of practice include mergers and acquisitions, corporate governance and international and domestic commercial transactions.
Performs mergers and acquisitions work by drafting and reviewing agreements and ancillary documents and advising on compliance issues.
Provides services related to commercial transactions by drafting and reviewing agreements and other documents in connection with domestic and international sales, manufacturing, licensing and distribution, agency, franchise, joint venture, etc.
Advises on corporate governance, foreign investment and securities.
Advises and provide arrangements on forming business entities such as corporations and limited liability companies and corporate reporting requirements.
2003-2004  CHOI & KIM
FOREIGN LEGAL CONSULTANT – areas of practice include maritime and shipping matters, corporate governance, and commercial transactions.
2002 (June-August)  YOON & PARTNERS (currently YOON & YANG LLC)
Summer Associate – researched and wrote memoranda on contract law issues.
2001 (June-August)  GENERAL DYNAMICS CORPORATION
Summer Associate – participated in the summer associate program, rotating through the following locations:
General Dynamics Land Systems Inc. (Sterling Heights, MI, U.S.) – reviewed agreements on general corporate matters and intellectual property and drafted legal documents about corporate management;
Gulfstream Aerospace Corporation. (Savannah, GA, U.S) – reviewed agreements on commercial transactions including aircraft purchase;
General Dynamics Corporation. (Falls Church, VA, U.S) – assisted in the preparation of 10-K and 10-Q forms (mandatory security filings for defense companies); and
Jenner & Block LLP. (Washington D.C, U.S.) – researched government regulations and drafted interoffice memoranda in government contract matters, including Foreign Corrupt Practices Act (FCPA), International Traffic in Arms Regulation (ITAR) and Federal Acquisition Regulation (FAR)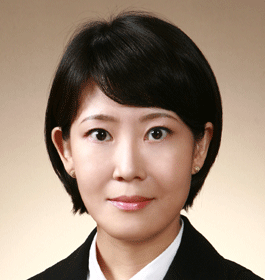 TEL       02-561-7123
FAX       02-561-7166
E-Mail   jllee@sigonglaw.com
Corporate
– M&A
– General Corporate
– International Transactions
– Fair Trade
– Real Estate/Construction
– Corporate Restructuring
Finance & Securities